ENST RAMP Mentor/Advising Team
What is RAMP?
The Retention thru Academic Mentoring Program includes two mentoring programs, First Year and Major Based Peer Mentoring (FY-RAMP and MBPM-RAMP). Both programs hire and train outstanding student leaders who share spaces with peers and facilitate interactions which support the students' ongoing work towards successful navigation of the university.
MBPM-RAMP is a program offering students (primarily, but not exclusively, "middle year" students-sophomores, juniors and new transfer students) the opportunity to connect with student leaders in their shared major. The MBPM-RAMP mentors are dedicated to supporting students as they develop a sense of belonging in their department. Mentors make this happen by facilitating 1:1 meetings, partnering with faculty and staff to deliver community-building events, offering their experience and support in navigating specific expectations of the program, and promoting/reminding students about upcoming department deadlines and processes.
 Your MBPM-RAMP Mentors
Kim Willard-Mack (she/her) is a junior at Humboldt in the environmental studies department with an emphasis in community organizing. She is originally from Pennsylvania but has had the joy and privilege of working and traveling as a canyoning guide in Colorado, New Zealand, and other parts of the U.S. and currently calls Arcata home. She loves all things adventures and has been a rock climber for about 10 years. She is passionate about creating safer and more welcoming spaces for traditionally marginalized groups in outdoor and adventure activities and working to address environmental issues through an equity framework. She and other mentors are here to support you through your academic journey and connect you to resources on and off campus. 
Office hours: Fridays 3-4/By Appointment
Email: kw261@humboldt.edu
RAMP phone contact: (707)726-1184

video_kim_w_8_16_2021_11_31_08_am.mp4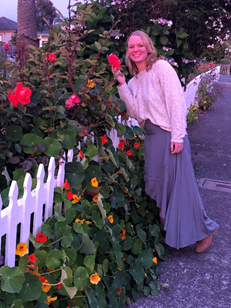 MEET Delaney Schroeder-Echavarria
Delaney Schroeder-Echavarria is a senior standing Environmental Studies major with a minor in Environmental Policy. She grew up in Fullerton, CA and earned her Associates in Horticulture Science from Orange Coast College in 2020. She is passionate about the environment and how it affects low income communities. She is a lover of plants and animals and spends most of her free time gardening and listening to music. She is an old soul who loves vinyl, repurposing furniture and going to estate sales. She hopes to use her skills working for a nonprofit and hopefully become a college professor one day.
Office Hours: Mondays @11am/By Appointment
Email: das21@humboldt.edu
Phone: (714)944-7576 

 video_delaney_s_8_16_2021_12_21_39_pm.mp4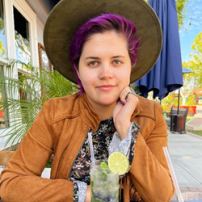 Your Advising Team
Sarah Bacio (she/her) is the professional advisor in Environmental Studies. Sarah B. academically advises first and second year students and first-semester transfers as well as provides career advising to all Environmental Studies students. You'll likely see Sarah B. giving a presentation in one of your classes or in your email inbox but feel free to book an appointment with any questions or to get started on career exploration (https://sarahbacio.youcanbook.me/). Sarah B. has worked in student support for 10 years and is passionate about helping students reach their personal and professional goals. She lives in a busy house with her husband, two dogs, one cat, and three chickens.
Email: sjb46@humboldt.edu.
Appointments: https://sarahbacio.youcanbook.me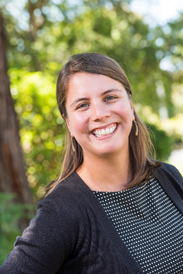 Faculty advisors
Sarah Jaquette Ray (Department Chair) |https://enst.humboldt.edu/people/sarah-ray
Rosemary Sherriff | https://enst.humboldt.edu/people/rosemary-sherriff
Deepti Chatti | https://enst.humboldt.edu/people/deepti-chatti