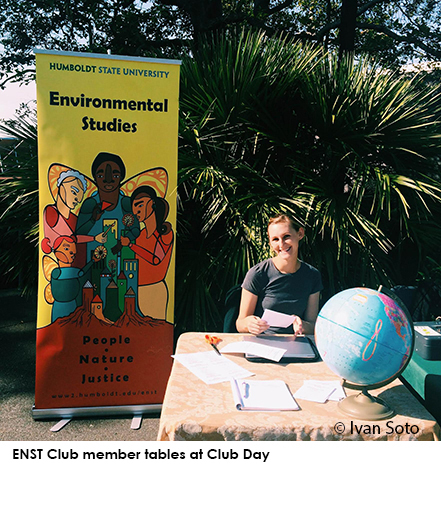 Environmental Studies Student Club
As of 2015, ENST majors launched an Environmental Studies Club. The mission of the club is: "To use the many lenses and mindsets of interdisciplinary perspectives to facilitate discussion and prompt awareness of environmental issues." Opportunities for community involvement, leadership positions, organizing environmental events, film screenings, inviting speakers, and socializing are abundant. Please consider joining by sending an email to program leader Sarah Ray, who will forward your contact to the club leaders.
Critical Animal Studies Club
Critical Animal Studies Club aims to provide an extracurricular space to further reflect upon and discuss the narratives, discourses, and cultural frameworks that inform our human relationships with other members of the animal kingdom. We want to entertain and respect many modes of thinking, epistemologies, and positionalities, for the focus of our club is never to be right, but instead to gain as dynamic an understanding of our world as possible, and invite others to do the same. Intersectionality and interdisciplinarity are crucial to our pursuits.